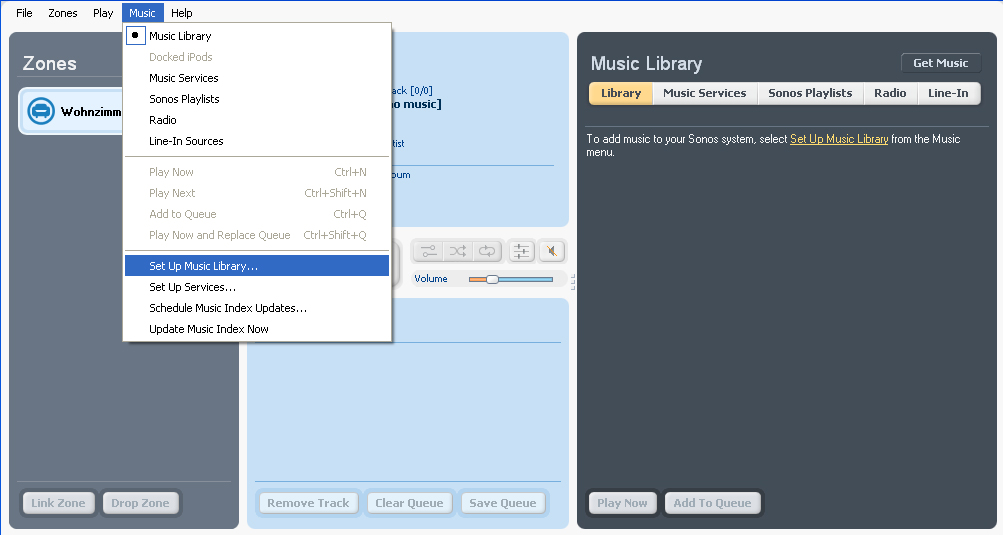 Open the menu item "music". Now open the sub-menu "Set up Music Library".
To shared folders on your Sonos-system make available, click on "Add a Share"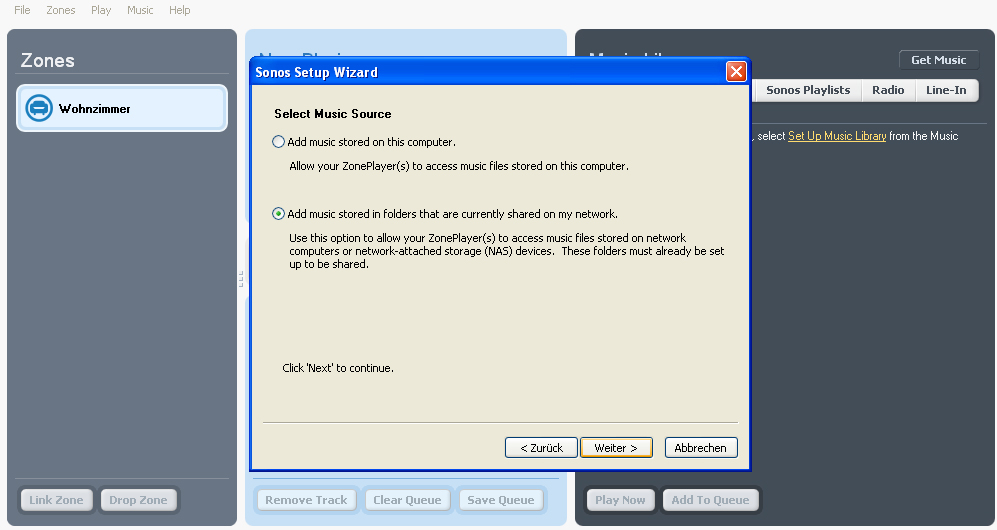 Select a music source. Use the option "Add music in folders that are currently shared on my network", to make music files stored on network computers or NAS devices available.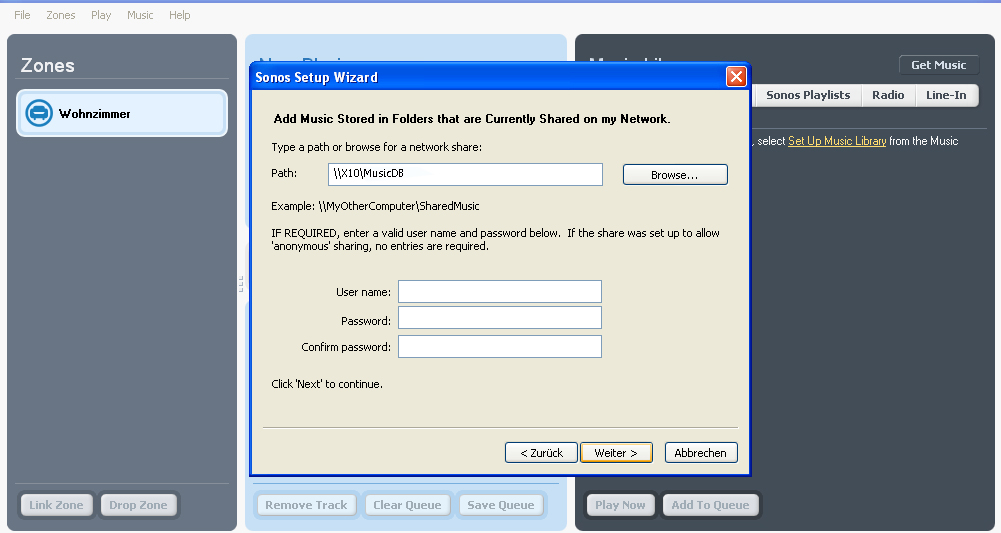 Enter the path to a network share. E.g.: \\[device-name] \Sonos\
(with factory settings: \\x10\Sonos)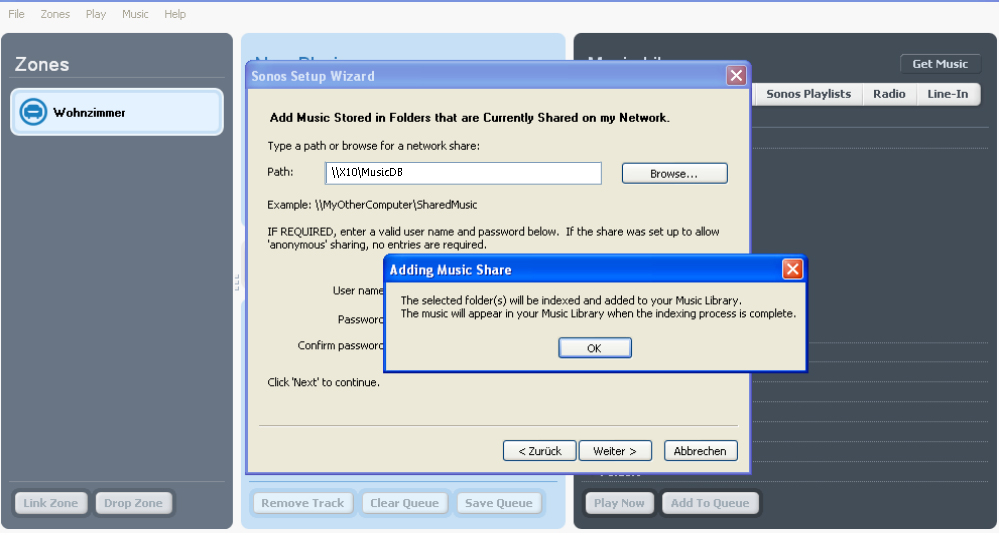 The selected folder will be added to your music library. The folder will appear in your music library when the indexing process is complete.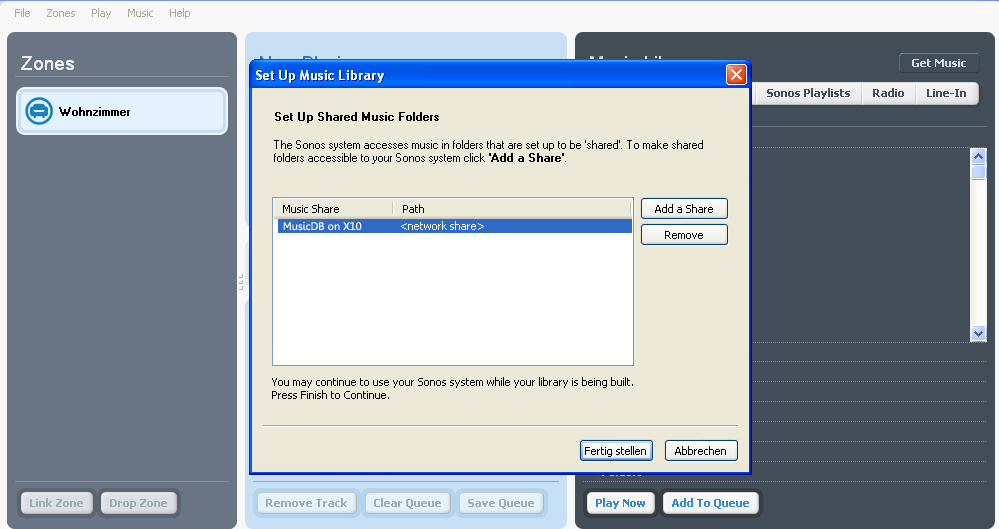 Press "Finish" to continue.
Now is your Sonos player connected with the CocktailAudio X10.